Boys Philly Showcase Recap: JJ Pickard Makes Showcase History
Nov 30, 2015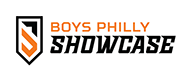 "The head coach (Dave Mullen) saw me play and said I should check out the school," said Pickard, a 2018 midfielder. "I definitely knew that I would be able to play against better competition and have a better chance of getting recruited, but I didn't know how much I was going to like it. It's weird being away from my family. Not being able to see my mom and dad is strange. Leaving home at 16 years old is a little different."
It's already paid off for Pickard, though. He's gotten more and more accustomed to the private school boarding life, and his game has already taken off. He's also made history. Pickard's performance at the Showcase Lacrosse Nike Boys Philly Showcase helped him secure a spot in the Fab 40 All-Star Game, making him the first Utah native to do so.
"JJ is a formidable figure on the field as a thick 200+pound midfielder who is stronger than most players his age." One of JJ's strongest attributes on the field is his ability to drive with the ball causing defenses to slide towards him. JJ has above average strength so he is able to still move the ball once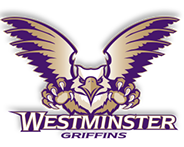 he is doubled, creating easy goals for his attack men. Another asset JJ brings to the field is a hard, accurate shot. Give him time and space and he will make you pay for it.
During his time with me JJ was able to score from a variety of places on the field. He could be getting crushed on the crease...driving from the top, or ripping a bullet from the edge of the box but he was always a triple threat.
The interesting thing about JJ is that at a young age he understands that he needs to create his dream of playing college lacrosse by working harder than everyone around him. His work ethic is the key to his success and he knows it."
Andy Langendorf
Former Head Coach Park City High School (2011-2015)
Current Coach for Westminster College (2015-present)
Lacrosse Accomplishments
High School
2016 Honorable Mention M.A.P.L. League-Midfielder
Hill School first line mid-field (2016)
All-Conference Midfield 2015
Co-Captain Offense, Park City High School Varsity Lacrosse 2014-2015
2 year letterman HS Varsity Lacrosse
2015 Utah State High School D1 2nd place Championship

First #1 Seed for high school in Utah in 18 year high school history
Best in-state record ever for Park City High School
Highest ranking ever in Nike Lacrosse Magazine in the west in 18 year history of PCHS

2014 Utah State High School D1 Championship
Club
Selected to Philadelphia Regional team (Highlight Team) for Under Armour Underclass Game
2016 Dukes LC National Team / Midfield

First Utah Player to make National Team

Duke's Lacrosse Club (PA)
5-year Lacrosse Athlete: Midfield and Face-Off
4-year 212 Lacrosse - Coach & founder Mike Acee
Wasatch LC
2013 Co-Captain PC Juniors-Only team to ever win D1 Title
212 Assistant Coach U11, U13, U15
2013,2014 Utah National Team
2014 212 Lacrosse National Team
Academics
Park City High School
1750 Kearns Blvd
Park City, UT 84060
435-645-5650
3.6 GPA
2016 The Hill School "Silver Medal Merit Award"
Freshman Year

2nd, 3rd, 4th qtr. High Honor Roll (3.8 or better
2014 college credit earned-Human Geography
Student of the quarter (3rd) Spanish

Fall 2015 The Hill School to play lacrosse and continue his academic education - graduation 2018
717 East High Street
Pottstown, PA 19464-5791
610-326-1000
Biographical & Contact Info
1036 Lincoln Lane
Park City, Utah, 84098
425-765-3981
Position: Midfield
Dominant hand: Right
Height: 6'0"
Weight: 220 lbs
DOB: 03-11-99
Club / Off Season Lacrosse
Upcoming Events
Under Armour Underclass Tournament (Philadelphia Highlight Team): Jun 30-Jul 3, 2016, Towson University, Baltimore, MD
Under Armour Regional Underclass Tryouts (Philadelphia Region): June 13-14, 2016, Penncrest High School, Philadelphia, PA
Richmond Spiders Prospect Day: June 16, 2016, University of Richmond, Richmond, Virginia
Battle of Baltimore Showcase and Tournament: June 17-19, 2016, Baltimore, MD
Colgate Prospect Day: June 23, 2016, Colgate University, Hamilton, NY.
Sweetlax Summer Invitational: June 24-26, 2016, Pittsford, NY
National 175 Best of the Best Showcase (Individual and Team): June 29-July 1, 2016, New York
Maverik Showtime Lacrosse: July 5-7, 2016, Western Connecticut State University, Danbury, CT
Liberty Bell Challenge (Individual and Team): July 8-10, 2016, Plymouth Whitemarsh High School, Plymouth Meeting, PA
Past Events
Philly Showcase/NXT

(Individual Showcase): Nov 21, 2015, United Sports Training Center, Downington, PA

All Star Team

Drexel Prospect Showcase: Oct 3, 2015, Vidas Athletic Complex, Drexel University, PA
Marquette Elite Prospect Camp: July 22-24, Marquette University, Milwaukee, WI
Maverik Showtime Lacrosse: July 6-9, 2015, Western Connecticut State University, Danbury, CT
Tri-State National Showcase (Wasatch LC #99): July 10-12, 2015, Princeton, NJ
High Point Prospect Camp: January 25th, High Point, NC
UNC Freshman & Sophomore Select Camp - January 9-11, 2015, UNC, Chapel Hill, NC
Adrenaline LXM ATS Tournament U17 w/212 Regional Team - December 5-7, 2015, Nevada
Boys Philly Showcase (Team 4 – 2017's – Glow Blue #13) - Saturday, November 15, 2014 @ Episcopal Academy, Newtown Square, PA
Marquette Prospect Day - October, 2014, Marquette University, Milwaukee, WI
Under Armour All American Try Outs-June 8-9, 2014, Ohio
Alex Smith FOGO Camp-June 20-22, 2014, Maryland
3d Lacrosse Rising Freshman/Sophomore D1 Showcase Camp-June 27-29, 2014, PA
World Championship w/212 Lacrosse National team 2nd Place-July 13-15,2014, Colorado
US National Championship, Utah National Team-July 21-23, 2014, Colorado
Adrenaline U17 Tournament w/212 Regional Team 1st Place-August 1-3, 2014, California
References
Ebe Helm - Head Coach Duke's Lacrosse Club
610-259-0831
Mike Acee – Founder and Director of 212 Lacrosse
435-640-9626 (mobile)
Fred Acee - Former Air Force Academy Head Coach / current volunteer coach, Team USA assistant ('94), Lacrosse Hall of Fame (Cortland, Long Island and Junior College)
Andy Langendorf - Westminster College - Defensive Coach 2015-16
435-503-5212
Garrett McLean – Assistant Lacrosse Coach, Bridgton Academy (ME)
603-568-5237
Dave Mullen - Varsity Head Coach, The Hill School
484-925-7369
Parents
425-765-3981
Mary Briggs
206-383-1077
Activities
Other Sports
• 1st year ever Hill School Basketball player-starting JV Power Forward
• 4-year Shot & Discus Athlete
• 3-Time Junior Olympian. Best finish 9th
• State record holder (Utah) outdoor shot put
• Set and broke American indoor record shot put
• Park City HS varsity thrower ranked 6th in region first year
• 4 year member Park City Ski Team
• 4-time Nastar National Qualifier 2006, 2007, 2009, 2010
Volunteer Service
• 2015 Prudential Spirit of Community Award nominee
• 2013-2014 Volunteer National Ability Center Winter Adaptive Ski/Snowboard Program
• Head Coach Special Olympics Track & Field program
• Assistant Coach 212 Lacrosse
Special Olympics Track & Field
• Started the first ever Special Olympics Track and Field program in Park City with support from the National Ability Center
• Head Coach
• Certified Special Olympics Coach
Copyright © 2016 JJ Pickard. All rights reserved.