Rising DIII Showcase Series: June Standouts
by 3d Rising Staff (7/26/16)
Miles Moscato, Midfield, West Linn (Ore.)/3d Select Oregon, 2018
Moscato, who traveled all the way from Oregon, showed that he was probably the toughest kid at camp.

He never once shied away from contact nor did he get pushed off any of his dodges. His head was always up, communicated with his teammates well while on the offensive side of the ball. Miles is a very good athlete who showed could bring the heat on the run and can make plays in the middle of the field.
WEST COAST TALENT IN ABUNDANCE AT OCEANSIDE HUSTLE
by Casey Vock - Editor of 3d Rising & former writer/editor Inside Lacrosse (12/10/14)
Miles Moscato, Midfield, West Linn (Ore.)/3d Select Oregon, 2018
After seeing Moscato numerous times this year, I'm finally highlighting him in-depth. Obviously, Moscato has a significant disadvantage that you'll notice quickly, as he has only one arm from the elbow down and therefore has to keep the stick in his right hand. His story is truly amazing, as he isn't just out there playing, he's been a major impact player for each team I've seen him with, going back to Jake Reed's Nike Blue Chip Camp in the summer and numerous recruiting events in the fall. Moscato has developed a way to leverage his stick in an incredibly effective manner to give him snap and velocity on his shots. But it's the heart he displays that makes him such an impressive player. He works hard to get to groundballs, isn't afraid to use his body and isn't afraid to take the ball to the

cage using some carefully timed dodges and his intimidating shot. In one of 3d Oregon's early games, Moscato scored two beautiful goals. On the first, he took a feed up top from Sam Handley (Jesuit), meticulously face-dodged an oncoming midfielder and yanked the ball to the top shelf with his sidearm shot. Later, he grabbed the ball on the near sideline, sprinted toward the middle of the field, lost the opposing midfielders and blasted the ball off the crossbar and into the net. It was a tremendous goal and one that captured the essence of what Moscato is made of, as he pumped his fist in celebration. In the championship, he scored with another rope on the extra man, catching up top, hesitating and then cranking a shot just below the cross bar – absolutely sticking it with authority. He unleashed a similar shot a few minutes later, and though he actually hit the post and it didn't go in, it was an easy rebound goal for a teammate. Moscato went a long way this fall in proving he is a fierce competitor who plays the game with intensity.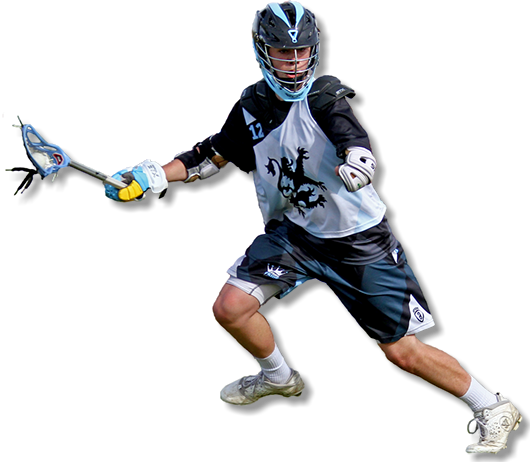 Biographical and Contact Information
503-305-8955
Position: Midfield/Attack
Height: 6'0"
Weight: 185lbs
DOB: 11/20/99
Club / Off-Season Lacrosse
Upcoming Events
Past Events
Adrenaline Challenge (Oregon Pride): Jan 1-3, 2016, Del Mar Polo Fields, Del Mar, CA

All Star Team

& Tourney Champs

Strucktown Showdown (3d Oregon 2018): Dec 11-13, 2015, Lake Oswego, OR
Oceanside Hustle Lacrosse Tourney (3d Oregon 2018): Dec 5-6, 2015, SoCal Sports Complex, Oceanside, CA
FLG in 3D Fall Shootout (3d Oregon 2018): Nov 14-15, 2015, Kirkwood Soccer Complex, New Castle, DE
Adrenaline Seattle (Oregon Pride): Oct 31-Nov 1, 2015, Starfire Sports Complex, Tukwila, WA
U15 National Championship

(3d U15 National Team): 7/23-7/26/15, River City Sportsplex, Richmond, VA

FLG in 3d: 7/17-7/19/15 (3d Oregon 2018), Maryland Soccerplex, Boyds, MD

All Star Team

Riptide at Oceanside: 6/26-6/28/15 (3d Oregon 2018), SoCal Sports Complex, Oceanside, CA

All Star Team

3d Denver Shootout: 6/12 - 6/14/15 (3d Oregon 2018), Dick's Sporting Goods Park, Denver, CO

All Star Team

3d Oceanside Hustle: December 6-7, SoCal Sports Complex, Oceanside, CA
FLG in 3d Fall Shootout: November 15-16, Mount Saint Mary's University, Emmitsburg, MD
Ultimate Performance Lacrosse Fall Shootout (3d Select Pacific 2018 Team): November 9, Central Sod Farms, Centreville, MD
Fall Champions League (3d Select Pacific 2018 Team): November 8, William Penn Charter School, Philadelphia, PA
Jake Reed NIKE Blue Chip Rising Freshman Camp: June 2014, UMBC, Catonsville, MD
2014 Champ Camp (Brady's Bunch): July, 2014, Baltimore, MD
Denver Shootout (3d Select OR 2018): June, 2014,Dick's Sporting Goods Park, Denver, CO

Tournament Champions
Academics & Other Activities
5464 W A Street
West Linn, Oregon 97068
503-673-7800
Academics
Year of Graduation: 2018
West Linn High School Honor Roll
French Honors Society
West Linn Academic Excellence Award Recipient
Transcript available upon request.
PSAT will be available junior year.
Other Activities
Safety, West Linn High School Football
Lacrosse Honors
Good to Great All-Star Team (2016)
Adrenaline Challenge All-Star Team and Tournament Champion (2016)
FLG in 3d All-Star Team (2015)
Riptide at Oceanside All-Star Team (2015)
Denver Shootout All-Star Team (2015)
Big 4 Fall Champions League Standout (2014)
Oceanside Hustle Standout (2014)
Denver Shootout Championship Game MVP
3D National Team invitee
Brady's Bunch Elite National Champ Camp Team
Battle of Lake Oswego All-Star 2012/2014
Adrenaline High Rollers SoCal All-Tournament Team
West Coast Starz National Team
References
JB Handley - Coach, Oregon Pride
503-953-2147
Bill Gleason - Director, Oregon, 3d Lacrosse
315-447-5699 (cell/iMessage)
Pat Rogers - Coach, 3d Oregon
503-888-4881
Scott Hochstadt - West Coast Starz
(310) 469-8584
Mark Flood - Head Coach, West Linn High School
503-422-2947
Anthony Kelly - Denver Outlaws & Resolute Lacrosse
614-563-3206
Mike "Papi" Wein - Founder Brady's Bunch Lacrosse
Parent:
Tammy Moscato
503-305-8955
Copyright © 2016 Miles Moscato. All rights reserved.