CLICK HERE
for a Full Game from
2014 Invasion of Valhalla
10 WHO IMPRESSED AT ADRENALINE'S LAS VEGAS TOURNAMENT
by Ty Xanders (12/8/15)
Tucker Dordevic '17, A, Black Rhinos / Edison (Ore.)
The Delaware-bound playmaker has been written up several times here on Recruiting Rundown, however it's hard to ignore his play in Sin City over the weekend. Among the most talented 2017's the West has to offer, Dordevic had the Rhino offense churning when he had the rock in his hands.

He used great deception, including one goal where he turned the corner and seemingly without even looking, whipped a shot near pipe to draw a raucous reaction from the sidelines. Very well-rounded player whose game will continue to grow.
2017 AND 2018 STANDOUTS AT PHILLY SHOWCASE
by Ty Xanders (11/24/15)
Tucker Dordevic '17, A, Seattle Starz / Edison (Ore.)

A Delaware commit, Dordevic was a solid overall player. He displayed athleticism, and was able to use both hands well. He was playing midfield while I watched him, showing the ability to double well on the back side and he was able to get in to the middle on the offensive side of the field.
10 WHO IMPRESSED AT THE ADRENALINE INVITATIONAL
by Ty Xanders (11/16/15)
Tucker Dordevic '17, A, West Coast Starz / Edison (Ore.)

Someone who has played both attack and midfield extensively, the Delaware commit was able to dodge with fluidity from just about anywhere, demonstrating a blistering shot on the run. In addition, he turned the corner extremely well and embraced contact, though Dordevic has the type of explosiveness that made it hard to catch up with him. The Oregon native has certainly taken a big step forward in a year's time, showcasing an excellent outside shot and change of direction.
2014 ADRENALINE BOYS SHOWCASE: PLAYERS TO WATCH
​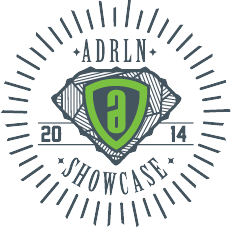 COLORADO SPRINGS SHOWCASE & SHOOTOUT RECAP | TEAMS & PLAYERS WHO IMPRESSED
​

Tucker Dordevic – Attack – Junior Black Rhinos
"An explosive attackman with a great first step, Dordevic had a standout Showcase performance, and continued it over the weekend, excelling for the Junior Black Rhinos. Dordevic is very skilled, able to wrap shots around a defenseman or quickly feed inside. Seemed right at home in the All-Star Game against older competition, notching a goal and an assist." - Adrenaline Lacrosse